So what did you do to pass the time while you watched the Weather Channel for the constant loop on Irene?
I worked on two things on Saturday.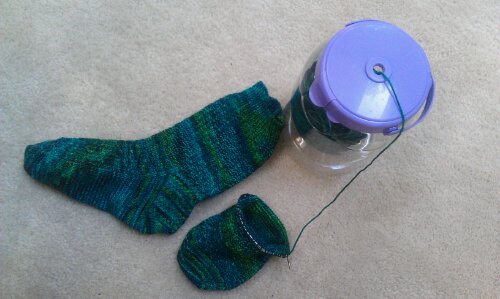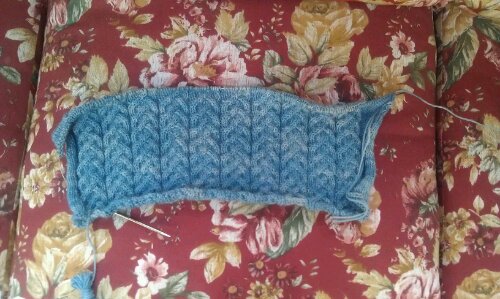 The top image is of a pair of socks that I making using Dragonfly Fibers Dragon Sock in the Deep Ocean colorway. I started them a few weeks ago. I got the yarn from Cloverhill during MDSW.
The second image is of the front of the vest. I finished the back before the heatwave began and only recently started working on the back because I really didn't want a big old lump of alpaca sitting in my lap during the hot spell.
I hope if Irene hit you, you didn't suffer too much damage and life is returning to normal for you. It finally seems to be doing that here.
Also, a big thank you to Roseann for letting me know of a certain problem I had with the site. I think that I fixed the problem and have reported the issue.
Copyright 2011 by G. P. Donohue for textillian.com.