If there was a bright side to me being sick, it is that it clears my schedule. Going to my company holiday party? Not anymore. Meeting friends out for lunch? I don't think so. Going to get a couple extra hours of work in at the office? Not so much.
Now, I wasn't major league sick; but sick enough that I felt it was best to stay away from other people and fill myself up with as much over the counter medication as I could get a hold of. (God bless Tylenol. Takes away pain and fever for close to four hours!)
The cleared schedule meant that I got to finish these: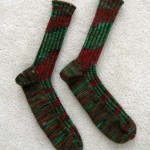 These are my slip stitch rib socks using "Rockin' Around the Christmas Tree" from Sheila. I did an afterthought heel in them to try to not interrupt the patterning of the yarn. It does amaze me, though, how the patterning still changed because of how the yarn got eaten up at a faster rate in the leg.
(BTW, Sheila has a sock club that is about to start. It is arranged by seasons, with a different designer for each season. Why do a mention this? Because I am the designer for the last season in the subscription. I am already working on the design. Check out her site if you are interested.)
The other thing that got done?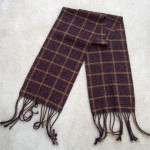 This fabric feels so dramatically different after being fulled. I have never experienced this dramatic of a change before. It was like crinkly paper before going into the water, and soft cotton coming out. Amazing.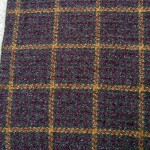 I am pretty happy with the results. Off to Roseann it goes.
Copyright 2009 by G. P. Donohue for textillian.com