Well, my niece, Colleen, is expecting a little girl (really soon!)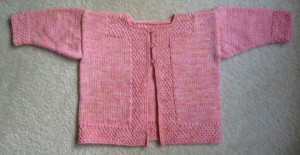 I don't think anyone ever doubted that I would make her something. Because, well, really, must I explain?
The pattern for this matinee jacket is from a Hayfield pattern book from years ago. I am pretty sure that the pattern book is not available new anymore. The yarn is Kate's Dragonfly Fibers Dragon Sock in the Conch Shell colorway. It knit up pretty quickly.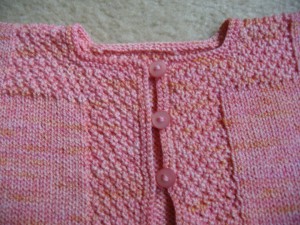 Of course, when I order something that is pink (or any light color), people that I normally purchase fiber from know that something is up. Go ahead, look back at my projects. I'll wait.
See, I normally pick darker colors. So, yeah, when you see me making something in a color like pink you know it's not something I am making for myself.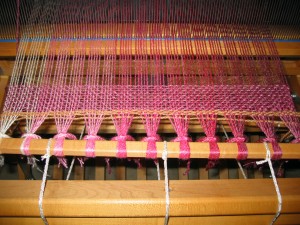 Yes, it's about that time.
Copyright 2012 by G. P. Donohue for textillian.com