So this summer, I spun up some superwash merino/bamboo roving that I purchased from Kimber of Fiber Optic Yarns at this year's Maryland Sheep and Wool Festival.
And earlier this month, I teased you with the start of what it was to become.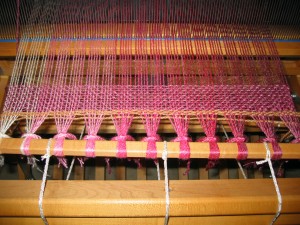 Well, it is done. And it could be yours. Mr. Penney was gracious enough to model it for photos.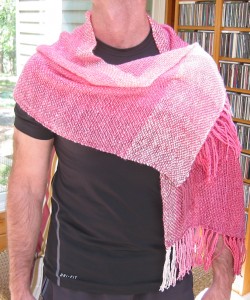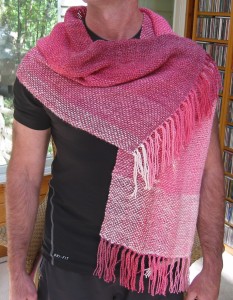 How can it be yours? For every $5 in sponsorship of me in the Race for the Cure, you get a ticket in the raffle for this shawl. The race is October 21, and the drawing for the shawl will be October 28 at 8PM Eastern time.
But the shawl isn't the only thing up for grabs. A one-hour massage from New Horizons Massage will also be raffled off. How great is that!
This year's race is very special to me. Thank you in advance for your support.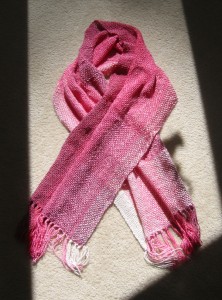 Copyright 2012 by G. P. Donohue for textillian.com