This post may be of particular interest of Roseann.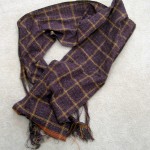 No, it is not completely finished. There is still the fringe to do, as well as fulling it; but the Habu silk scarf is off of the loom, which is a big deal for me.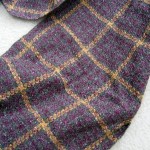 The colors are pretty true in these photos. We shall see after fulling (which is similar to washing, but is not meant to clean the weaving but to relax the threads so that they settle into place.) It may turn out pretty different after that. More to come.
Copyright 2009 by G. P. Donohue for textillian.com